As our skin ages, it losses its elasticity and thus is sags downwards due to the effect of gravity. It creates new problem on the face such as the laugh lines, sunken cheek area and also appearance of jowling on each sides of the mouth. To reverse this effect of aging, we offer few options of treatment to address this problem. In some cases, combination may be required for the best effect as there is a unique benefits to each options.
This is a heat based device based on proionic Radio frequency technology. Indiba is designed and made in Spain, has 30 years experience on this technology and numerous research on its benefits. Its treatment is done over 45 mins -1 hour over face and neck, body area such as tummy or arms area, thigh are for treatment of cellulite and fats. Results are immediate but repeated treatments (usually 4-8 treatments) required to have a long lasting effects. Treatment is relaxing (feels like a massage) and it does not have any downtime or redness post treatment. Its also not a painful procedure and its also suitable for post surgery like liposuction, or post delivery such as LSCS ( Caeserean section ) for mommy who wants to restore their body elasticity to prior to pregnancy. Its also an excellent device for saggy breast and mild eyebags for those who do not want to go for surgery and want a more natural result. Indiba helps reduces water retention problem by improving lymphatic system of our body. Its usually done in combination for any weight loss procedure to tightening loose skin post weight loss.
• Treatment price ***
• No downtime to minimal 2-3 days
• Treatment duration 1/2 hour
Ultrasound technology has been used in medicine for many years as a non-surgery option to treatment multiple conditions such as Ultrasonography in imaging, and kidney stone removal. It can be as gentle as using for pregnancy scanning to see images of embryo, and can be used to blast kidney stones into pieces without surgery. In aesthetic its used to treat saggy skin over faces neck and body parts. Its non-invasive, does not have any downtime and doesn't involve any needle as well. Result is immediate and long lasting (as the treatment will induce collagengenesis, our skin will create new collagen after just one single treatment session, and treatment can be repeated over 8-12 months for best result. Its suitable for people with mild saggy and like immediate result without multiple treatment required. Also suitable for double chin area, as HIFU technology able toe reduce fat at area of treatment.
This treatment is recommended for patient who does not prefer needle or surgery for facelift, and prefer natural outcome with zero downtime.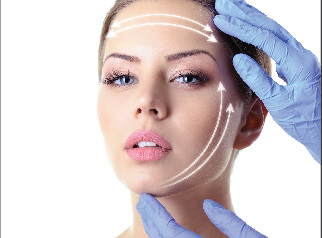 • Treatment price ***
• Non-downtime
• Treatment duration 1 hour
In our centre we offer a few selection of thread lifting method, namely the Korean PDO thread lifting (Polydioxanone) which is bioabosorable by our skin and leaves no scarring, results are immediate with possible downtime of 1 week. These thread has lifting capacity to elevate saggy areas including saggy jowl or jawline, deep laughing lines and also marionettes line. Skin will notice improvement after new collagen is form after 2 weeks of treatment with noticable tightening effect and natural glow. We also perform silouhette soft, an innonvative non-surgery facelift using polylactic acid (PLA), which is a well-known polymer that has been used for many years in a number of biomedical and pharmaceutical applications. Threadlifting is preferred for patient who wants significant lifting and tightening of the face, and is usually done in combination of filler for best outcome. Result is natural, and it does not cause long term side effect as the thread is fully absorbable by the human body, and treatment can be done after 1-2 years. Skin is noticeably tighter after treatment due to production of new collagen, so there is long term benefits of thread. Some clients notice improvement of skin texture, pores and fine lines post threadlift treatments.
Talk to us and let doctor advice you which treatment suitable to help with your condition and your expectation.
• Treatment price ****
• Non-downtime
• Treatment duration 1.5 hour
  03 7831 6893
 017 277 5580 / 017 277 0908 / 017 277 0320
 sliqclinic@gmail.com
 +6017 277 5580
 1st floor unit 19, Oasis village, Jalan PJU 1A/7A, Oasis Damansara
 Sliq Clinic
 3.1151° N, 101.5749° E
 Car park available underground B1 and around the mall area.
 Monday
Tuesday
Wednesday
Thursday
Friday
Saturday
Sunday
Public Holiday
10am – 7pm
10am – 7pm
10am – 7pm
10am – 7pm
10am – 7pm
10am – 7pm
Closed
Closed